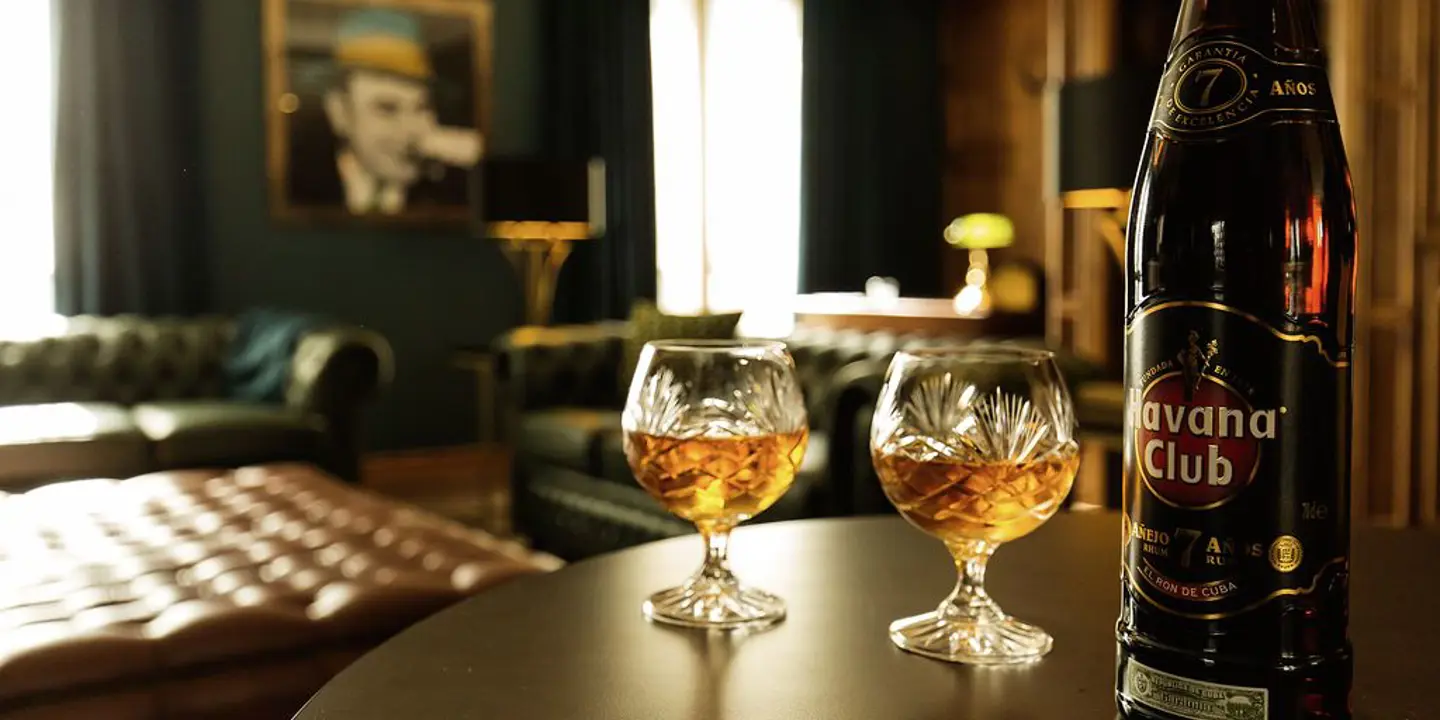 Malmaison Birmingham
Havana
Please remove your hat and cane when entering Havana, and store securely on the stand provided. Havana is a room for those that enjoy the finer things, and recall a time when gentlemen were gentlemen, and didn't wear hats indoors.
Enjoy the drawing room, rich with dark wood and leather, while enjoying a tipple from the globe bar. A tasteful mix of antique and beautifully crafted modern furniture adorns the room, from the lounge area complete with quirky Malmaison touches to the heavy writing desk with inspiring views overlooking the city.
Find your way through the paneled door to the bedroom, complete with giant plush sleigh bed, a second writing desk and bureau for midnight scrawls and proper rotary-dial telephones.
Room Facilities
SUPER KING BED
MONSOON SHOWER AND BATH
BATHROBE AND SLIPPERS
SEPARATE LOUNGE
DESK WORKING SPACE
COFFEE MACHINE
FREE, FAST WIFI