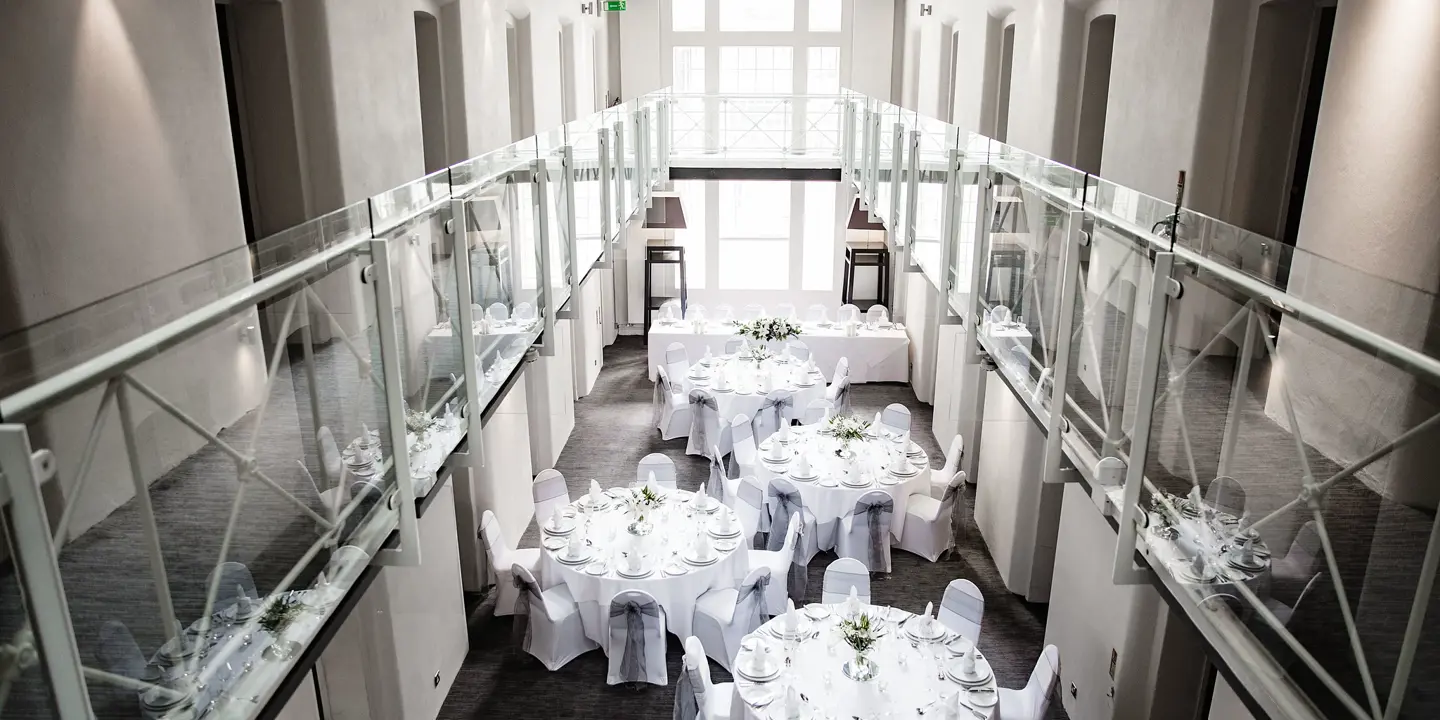 Malmaison Oxford
Weddings
It's a nice day for a white wedding... or something a little bit different? If the word 'traditional' makes you want to turn on your leopard print loafers and run for the hills, Malmaison might just be the place for you. With the perfect mix of beautiful, unconventional spaces to hold your wedding or civil ceremony, and a mission to make those spaces uniquely yours, we can help you make your day as big as you want it to be.
The Malmaison Oxford is in the perfect location for an adventurous couple to celebrate their big day in one of our most unique buildings. Located in the Oxford Castle Quarter, one of the oldest yet trendiest parts of the city. The Malmaison started out life as a prison in a medieval castle, it was then reformed and lovingly converted into an exceptional 95-room boutique hotel we are proud to call our own.
The spectacular medieval architecture of the Mal Oxford provides an unforgettable backdrop for a stunning celebration. Our adaptable indoor function spaces, creative catering options, and dedicated events planning team, mean that it will be considered a crime to miss your celebration at the Malmaison Oxford.
HEN & STAG DOS
Party with your best gals & mates with the perfectly curated hen or stag do package for you. Book an afternoon tea with plenty of fizz, a delicious brunch, lunch or dinner, or shake things up with a cocktail masterclass. We'll even throw in a special gift on us for the bride or groom to be.
Fingers, Bowls & Bites menus
From £11 per person
Why not spice things up with a Cocktail Masterclass and really get the party started!
From £39 per person