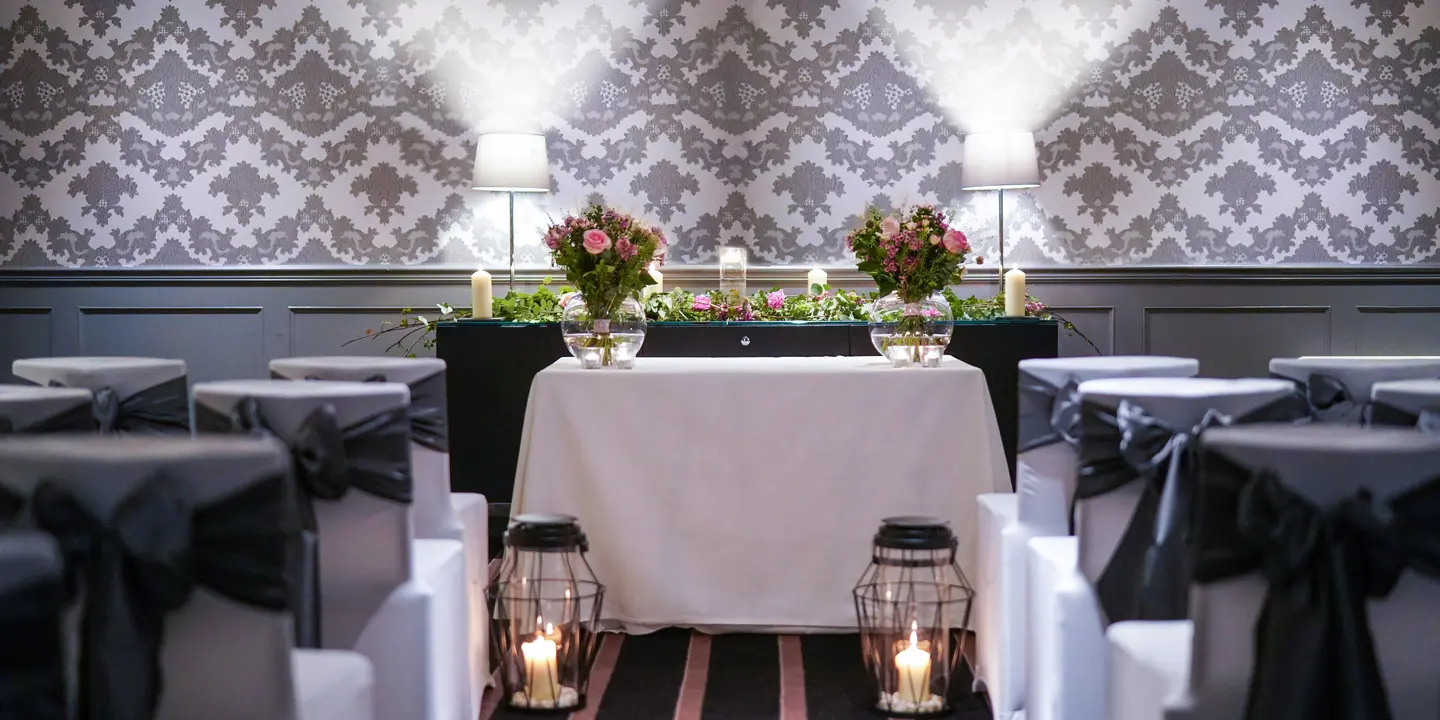 At Malmaison Edinburgh
Weddings
It's a nice day for a white wedding... or something a little bit different? If the word 'traditional' makes you want to turn on your leopard print loafers and run for the hills, Malmaison might just be the place for you. With the perfect mix of beautiful, unconventional spaces to hold your wedding or civil ceremony, and a mission to make those spaces uniquely yours, we can help you make your day as big as you want it to be.
Malmaison Edinburgh sits gracefully at side of the Water of Leith River, providing the perfect place for you to make your toast to the future. Under the watchful gaze of Edinburgh castle, our stunning boutique hotel boasts a selection of lavish rooms and suites featuring unbelievably comfy beds, plush interiors, and spectacular harbour views, ideal for a newlywed couple.
Whether you would like to take advantage of our private dining space large enough for up to 60 guests or prefer the more social atmosphere of our extensive bar and grill, we offer wedding parties tailored to your desires.
HEN & STAG DOS
Party with your best gals & mates with the perfectly curated hen or stag do package for you. Book an afternoon tea with plenty of fizz, a delicious brunch, lunch or dinner, or shake things up with a cocktail masterclass. We'll even throw in a special gift on us for the bride or groom to be.
Fingers, Bowls & Bites menus
From £11 per person
Why not spice things up with a Cocktail Masterclass and really get the party started!
From £39 per person