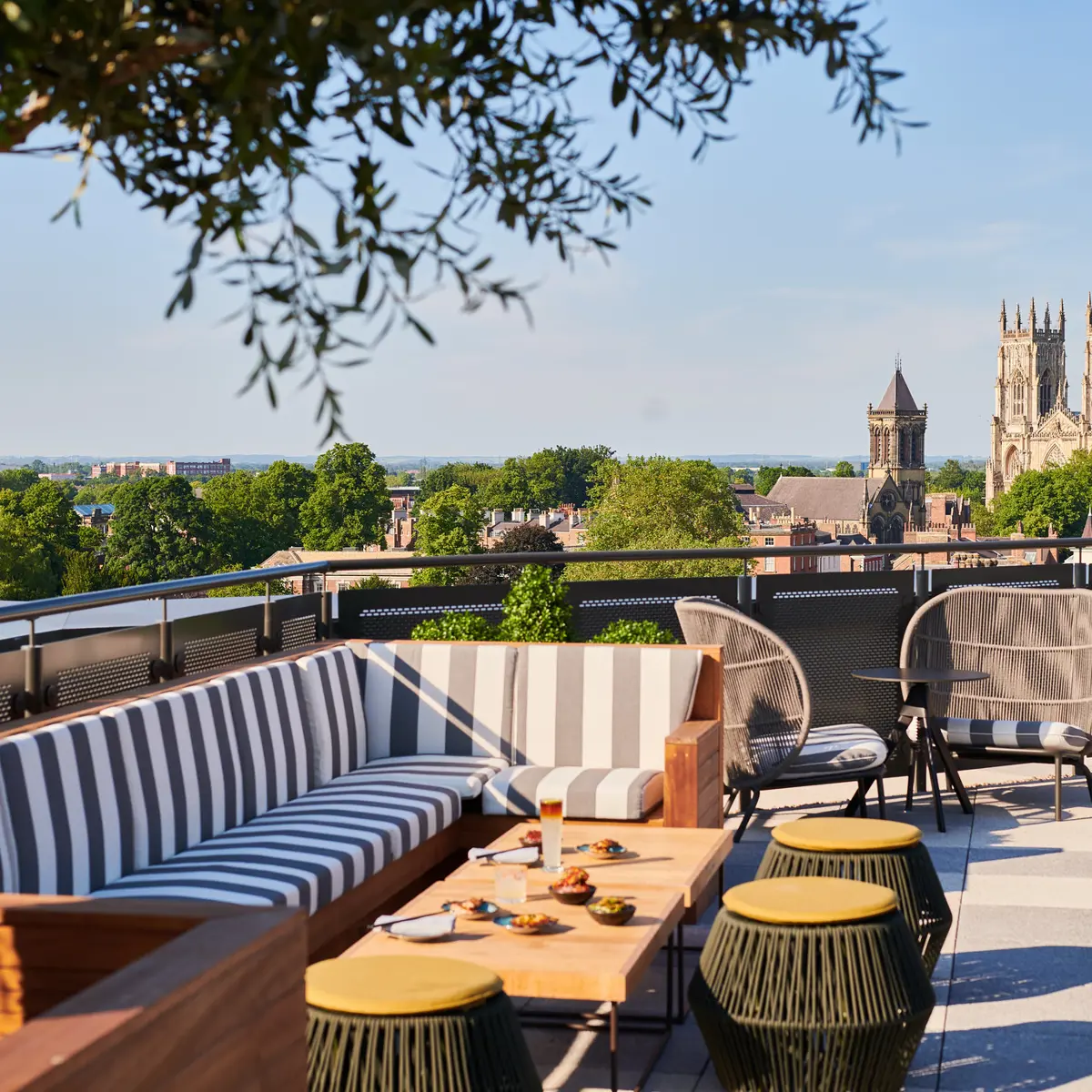 Summer Sundown at Sora
Experience the ultimate hotel adventure at Malmaison York!
Up to 25% off
About this offer
Make a splash this summer and immerse yourself in our irresistible hotel experience, designed to delight your summer senses and tickle your tapas taste buds. From plush furnishings to modern amenities, your getaway begins with a lavish 1-night stay in one of our stylish rooms - because who doesn't want to kick back in a comfortable king-sized bed? Relax and enjoy a sumptuous summer snooze before unleashing your culinary creativity at Sora.
Nestled on the seventh floor, our Asian tapas restaurant and bar, is now ready for you to build your own Bento Box! With panoramic views, a spacious terrace, and a cosy canopy, choose one mouthwatering dish from our Sushi, Robata and Crispy sections of the menu, and pair it with your choice of Asian slaw or refreshing cucumber salad. Will you go for the tempura tiger prawns, or the buttermilk chicken karaage?
There's more? Yep, to top the experience off, you'll receive a refreshing cocktail of your choice to sip and savour amongst the rooftops of York. Indulge in the stylish ambiance and vibrant atmosphere, as you revel in the joy of being seven storeys above the city. Who's ready for a Summer Sundown at Sora?